171 out of 14,311 Boats Found
Details
Price
Type
Location
Miles
42'

$1,290,000

Center Console

Clearwater, FL

--

38'

$749,999

Center Console

Pompano Beach, FL

--

38'

$689,900

Yacht

Clearwater, FL

--

36'

$619,900

Center Console

Lake of the Ozarks, MO

--

43'

$599,000

Fishing

West Palm Beach, FL

--

38'

$575,000

Fishing, Center Console

Sunny Isles Beach, FL

--

36'

$549,995

Walkaround

Seattle, WA

--

36'

$489,995

Fishing

Seattle, WA

--

36'

$489,993

Fishing

Seattle, WA

--

35'

$489,000

Walkaround

Fort Lauderdale, FL

--

32'

$478,062

Bowrider

Richland, MI

--

32'

$471,231

Center Console

Richland, MI

--

35'

$449,000

Walkaround

Fort Lauderdale, FL

--

32'

$429,995

Yacht

Panama City, FL

--

33'

$419,000

Fishing

Fort Lauderdale, FL

--

28'

$403,102

Bowrider

Richland, MI

--

37'

$400,000

Center Console

Fort Lauderdale, FL

--

28'

$379,705

Center Console

Richland, MI

--

31'

$374,997

Yacht

Seattle, WA

--

28'

$353,124

Bowrider

Richland, MI

--

32'

$319,000

Bowrider

Clearwater, FL

--

32'

$315,000

Fishing

Fort Myers, FL

--

33'

$309,000

Center Console

Fort Lauderdale, FL

--

33'

$289,900

Center Console

Stone Harbor, NJ

--

25'

$289,236

Center Console

Richland, MI

--

24'

$233,867

Center Console

Richland, MI

--

27'

$229,139

Center Console

Richland, MI

--

24'

$219,952

Bowrider

Richland, MI

--

25'

$215,000

Center Console

Rumson, NJ

--

25'

$206,212

Center Console

Richland, MI

--

23'

$197,853

Center Console

Richland, MI

--

25'

$195,985

Center Console

Richland, MI

--

23'

$190,104

Center Console

Richland, MI

--

28'

$172,000

Center Console

Naples, FL

--

22'

$164,496

Center Console

Richland, MI

--

22'

$157,940

Center Console

Richland, MI

--

25'

$155,000

Center Console

Marco Island, FL

--

32'

$155,000

Center Console

Jupiter, FL

--

28'

$149,997

Fishing

Seattle, WA

--

27'

$149,000

Fishing, Center Console

Winter Haven, FL

--
42'

$1,290,000

Center Console

Clearwater, FL

--

38'

$749,999

Center Console

Pompano Beach, FL

--

38'

$689,900

Yacht

Clearwater, FL

--

36'

$619,900

Center Console

Lake of the Ozarks, MO

--

43'

$599,000

Fishing

West Palm Beach, FL

--

38'

$575,000

Fishing, Center Console

Sunny Isles Beach, FL

--

36'

$549,995

Walkaround

Seattle, WA

--

36'

$489,995

Fishing

Seattle, WA

--

36'

$489,993

Fishing

Seattle, WA

--

35'

$489,000

Walkaround

Fort Lauderdale, FL

--

32'

$478,062

Bowrider

Richland, MI

--

32'

$471,231

Center Console

Richland, MI

--

35'

$449,000

Walkaround

Fort Lauderdale, FL

--

32'

$429,995

Yacht

Panama City, FL

--

33'

$419,000

Fishing

Fort Lauderdale, FL

--

28'

$403,102

Bowrider

Richland, MI

--

37'

$400,000

Center Console

Fort Lauderdale, FL

--

28'

$379,705

Center Console

Richland, MI

--

31'

$374,997

Yacht

Seattle, WA

--

28'

$353,124

Bowrider

Richland, MI

--

32'

$319,000

Bowrider

Clearwater, FL

--

32'

$315,000

Fishing

Fort Myers, FL

--

33'

$309,000

Center Console

Fort Lauderdale, FL

--

33'

$289,900

Center Console

Stone Harbor, NJ

--

25'

$289,236

Center Console

Richland, MI

--

24'

$233,867

Center Console

Richland, MI

--

27'

$229,139

Center Console

Richland, MI

--

24'

$219,952

Bowrider

Richland, MI

--

25'

$215,000

Center Console

Rumson, NJ

--

25'

$206,212

Center Console

Richland, MI

--

23'

$197,853

Center Console

Richland, MI

--

25'

$195,985

Center Console

Richland, MI

--

23'

$190,104

Center Console

Richland, MI

--

28'

$172,000

Center Console

Naples, FL

--

22'

$164,496

Center Console

Richland, MI

--

22'

$157,940

Center Console

Richland, MI

--

25'

$155,000

Center Console

Marco Island, FL

--

32'

$155,000

Center Console

Jupiter, FL

--

28'

$149,997

Fishing

Seattle, WA

--

27'

$149,000

Fishing, Center Console

Winter Haven, FL

--
Boston Whaler Boats For Sale By Model
(by popularity)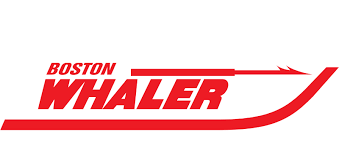 New and Used Boston Whaler Boats
Boston Whaler Boats On Boatcrazy
Boston Whaler has been manufacturing high-quality, safe, and reliable boats since 1958. Starting in Massachusetts, hence the name, they are now built in Edgewater FL, and is part of the Brunswick Boat Group.
Boston Whaler's commitment to building the best boats possible is evident in every vessel they produce. They are constructed using a special foam core making their boats unsinkable. This construction method combined with the high-quality materials used in Boston Whaler boats results in the safest, easiest to own, most exciting boats on the water. From recreational boats to Cruisers and large Offshore Fishing boats, Boston Whaler continues to build some of the best boats on the market, with their Center Console one of the most popular boats sold today.
Find your next Boston Whaler boat on Boatcrazy.com
Boston Whaler Boats Frequently Asked Questions
What is the cost of a Boston Whaler boat?
Boston Whaler boats vary in their price range, depending on your boating needs. You can view a wide selection of Boston Whaler boats on Boatcrazy from $10,000 to $1,290,000.
Read more.
Show Less.
What type of boats does Boston Whaler build?
Boston Whaler builds high-quality, good-performing boats. Their line-up of Cabin Crusiers, Cruisers, Center Consoles, and Offshore Fishing boats are some of the best on the market. They are known for being functional and durable, even boasting of being unsinkable!
Read more.
Show Less.
What Boston Whaler boat models are popular?
The Boston Whaler has an extensive model series. These include; Super Sport, Montauk, Dauntless, Vantage, Conquest, Realm, and Outrage. Some of their most popular models include; 170 Montauk, 130 Super Sport, 160 Super Sport, 220 Dauntless, and the 345 Conquest.
Read more.
Show Less.
What type of Boston Whaler boat is best for me?
Boston Whaler boats are recreational boats that are designed to fit around the whole family. From freshwater fishing to Saltwater fishing, day cruising, and overnight cruising. Boston Whaler boats are the safest, easiest to own, most exciting boats on the water.
Read more.
Show Less.