71 out of 17,016 Boats Found
Details
Price
Type
Location
Miles
26'

$99,998

Pontoon OR Tritoon

Westover, AL

--

40'

$95,200

Pontoon OR Tritoon

Peoria, AZ

--

23'

$77,000

Pontoon OR Tritoon

Frenchtown, NJ

--

25'

$74,822

Other / Not Classified

Springfield, MO

--

24'

$72,300

Pontoon OR Tritoon

Springfield, OH

--

23'

$70,488

Other / Not Classified

Leesburg, GA

--

24'

$66,779

Pontoon OR Tritoon

Leesburg, GA

--

22'

$64,776

Other / Not Classified

Springfield, MO

--

23'

$62,861

Pontoon OR Tritoon

Sterrett, AL

--

22'

$62,771

Other / Not Classified

Springfield, MO

--

23'

$62,475

Other / Not Classified

Leesburg, GA

--

20'

$61,495

Other / Not Classified

Leesburg, GA

--

23'

$61,315

Pontoon OR Tritoon

Sterrett, AL

--

25'

$59,900

Pontoon OR Tritoon

Lake Placid, FL

--

25'

$59,900

Pontoon OR Tritoon

Lake of the Ozarks, MO

--

22'

$59,664

Other / Not Classified

Springfield, MO

--

22'

$56,995

Other / Not Classified

Leesburg, GA

--

22'

$54,995

Pontoon OR Tritoon

Leesburg, GA

--

22'

$52,250

Other / Not Classified

Leesburg, GA

--

23'

$51,801

Other / Not Classified

Sterrett, AL

--

23'

$49,775

Pontoon OR Tritoon

Sterrett, AL

--

22'

$49,697

Other / Not Classified

Springfield, MO

--

22'

$46,995

Other / Not Classified

Leesburg, GA

--

22'

$44,995

Other / Not Classified

Leesburg, GA

--

23'

$41,938

Pontoon OR Tritoon

Saint Peters, MO

--

26'

$39,995

Pontoon OR Tritoon

Marrero, LA

--

20'

$39,995

Other / Not Classified

Leesburg, GA

--

20'

$39,995

Other / Not Classified

Leesburg, GA

--

21'

$38,900

Pontoon OR Tritoon

Millington, MI

--

20'

$37,995

Other / Not Classified

Leesburg, GA

--

20'

$37,995

Other / Not Classified

Leesburg, GA

--

23'

$37,995

Pontoon OR Tritoon

La Porte, IN

--

23'

$36,995

Pontoon OR Tritoon

Bronston, KY

--

22'

$34,918

Pontoon OR Tritoon

Conroe, TX

--

20'

$34,000

Pontoon OR Tritoon

Lake Placid, FL

--

22'

$32,500

Pontoon OR Tritoon

Lake Placid, FL

--

20'

$27,300

Pontoon OR Tritoon

Mooresville, NC

--

21'

$23,000

Pontoon OR Tritoon

Baker, FL

--

24'

$20,000

Pontoon OR Tritoon

Baker, FL

--

24'

$15,995

Pontoon OR Tritoon

La Porte, IN

--
26'

$99,998

Pontoon OR Tritoon

Westover, AL

--

40'

$95,200

Pontoon OR Tritoon

Peoria, AZ

--

23'

$77,000

Pontoon OR Tritoon

Frenchtown, NJ

--

25'

$74,822

Other / Not Classified

Springfield, MO

--

24'

$72,300

Pontoon OR Tritoon

Springfield, OH

--

23'

$70,488

Other / Not Classified

Leesburg, GA

--

24'

$66,779

Pontoon OR Tritoon

Leesburg, GA

--

22'

$64,776

Other / Not Classified

Springfield, MO

--

23'

$62,861

Pontoon OR Tritoon

Sterrett, AL

--

22'

$62,771

Other / Not Classified

Springfield, MO

--

23'

$62,475

Other / Not Classified

Leesburg, GA

--

20'

$61,495

Other / Not Classified

Leesburg, GA

--

23'

$61,315

Pontoon OR Tritoon

Sterrett, AL

--

25'

$59,900

Pontoon OR Tritoon

Lake Placid, FL

--

25'

$59,900

Pontoon OR Tritoon

Lake of the Ozarks, MO

--

22'

$59,664

Other / Not Classified

Springfield, MO

--

22'

$56,995

Other / Not Classified

Leesburg, GA

--

22'

$54,995

Pontoon OR Tritoon

Leesburg, GA

--

22'

$52,250

Other / Not Classified

Leesburg, GA

--

23'

$51,801

Other / Not Classified

Sterrett, AL

--

23'

$49,775

Pontoon OR Tritoon

Sterrett, AL

--

22'

$49,697

Other / Not Classified

Springfield, MO

--

22'

$46,995

Other / Not Classified

Leesburg, GA

--

22'

$44,995

Other / Not Classified

Leesburg, GA

--

23'

$41,938

Pontoon OR Tritoon

Saint Peters, MO

--

26'

$39,995

Pontoon OR Tritoon

Marrero, LA

--

20'

$39,995

Other / Not Classified

Leesburg, GA

--

20'

$39,995

Other / Not Classified

Leesburg, GA

--

21'

$38,900

Pontoon OR Tritoon

Millington, MI

--

20'

$37,995

Other / Not Classified

Leesburg, GA

--

20'

$37,995

Other / Not Classified

Leesburg, GA

--

23'

$37,995

Pontoon OR Tritoon

La Porte, IN

--

23'

$36,995

Pontoon OR Tritoon

Bronston, KY

--

22'

$34,918

Pontoon OR Tritoon

Conroe, TX

--

20'

$34,000

Pontoon OR Tritoon

Lake Placid, FL

--

22'

$32,500

Pontoon OR Tritoon

Lake Placid, FL

--

20'

$27,300

Pontoon OR Tritoon

Mooresville, NC

--

21'

$23,000

Pontoon OR Tritoon

Baker, FL

--

24'

$20,000

Pontoon OR Tritoon

Baker, FL

--

24'

$15,995

Pontoon OR Tritoon

La Porte, IN

--
Sylvan Boats For Sale By Model
(by popularity)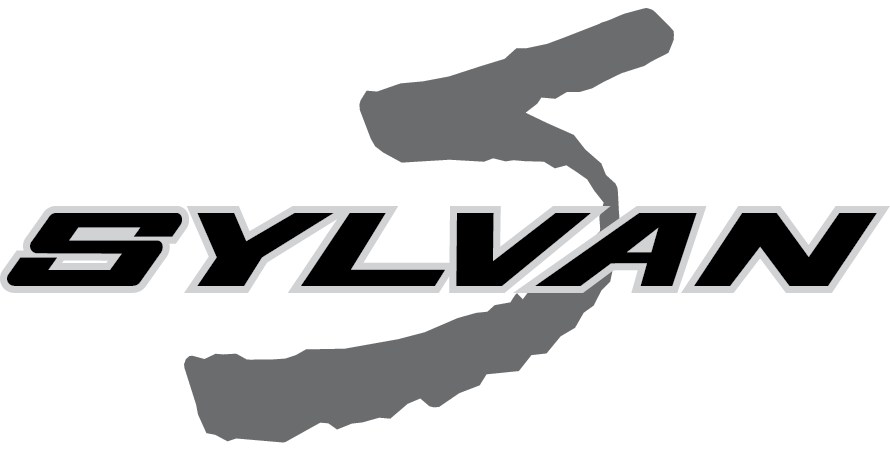 New and Used Sylvan Boats
Sylvan Boats On Boatcrazy
Located in New Paris, Indiana, Sylvan is a pontoon boat manufacturer that was established in 1948.
Sylvan's pontoon boats offer a variety of models, including dual-consoles, and produce reliable, durable, and affordable boats that are perfect for all kinds of fishing and boating activities. Built with plenty of space for passengers and gear, so you can enjoy a comfortable day on the water.
Find your next Sylvan boat on Boatcrazy.com
Sylvan Boats Frequently Asked Questions
What is the cost of a Sylvan boat?
Sylvan manufactures good quality pontoon boats that appeal to all boaters. View a wide selection of Sylvan boats on Boatcrazy from $8,250 to $99,998.
Read more.
Show Less.
What type of boats does Sylvan build?
Sylvan makes a series of affordable and luxury Pontoons and Tritoons. With superior craftsmanship, innovative design and plenty of deck space, their Toons offer comfort even at their top speed, which is smooth and comfortable. They are fully customizable with different floor plans and designed to maximize your enjoyment of time spent on the water.
Read more.
Show Less.
What Sylvan boat models are popular?
They have a variety of models in their line-up, including M Series, S Series, Mirage X, L Series, Mirage Fish, and Mirage Cruise. The more popular models they offer are, X X3 CLZ, Mirage 8520, Mirage 820 FISH 4.0, and 8522 CLZ.
Read more.
Show Less.
What type of Sylvan boat is best for me?
Sylvan provides an exceptional blend of performance and agility to tackle all kinds of water activities, whether it's for watersports such as waterskiing or wakeboarding, and stability for entertaining and day cruising.
Read more.
Show Less.